Barbara Blake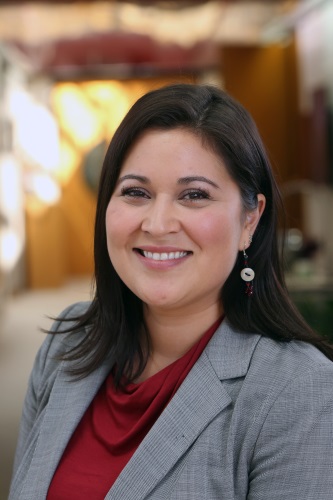 Barbara's Proxy Statement
My name is 'Wáahlaal Gidáak (potlatch giver). My Haida, Tlingit, and Ahtna Athabascan family stems from Klawock, Hydaburg, and Tsiis tl'edze'na' (Chistochina). My Xaadaas (Haida) clan is Yahkw Janáas, my father is Naltsiine, and my grandfather Teeyeeneidi. My life's ambition is to protect and cultivate Alaska Native rights to provide environmental, cultural, social, and economic well-being to current and future generations. I was born after 1971, I've inherited landless stock, and I know I can bring a voice to the Board that does not currently exist. If elected I would be the first shareholder descendant to serve on the Sealaska Board of Directors.

I have a Masters, Bachelors, and two certificates that center on rural economic development. Throughout my career, I have had a number of opportunities to engage in economic development, both directly and indirectly. I have and will continue to dedicate all I have learned to our people.

I am excited to see where the future of ocean investment, riding the Blue Wave, will take our Corporation. I spent the last four years working as director of rural affairs and as senior fisheries advisor for the State of Alaska, where I grew my knowledge, experience, and connections. I would be honored to lend my knowledge and experience to those who value investment for the future of our communities and our way of life.
---
AGE: 37
CITY/STATE: Juneau, Alaska
OCCUPATION: Consultant, Húuyee tlaayd 'La'áaygaas, LLC
CURRENT AND PREVIOUSLY HELD POSITIONS WITHIN SEALASKA CORPORATION AND/OR SEALASKA SUBSIDIARIES: Former Sealaska Board Youth Advisor and Sealaska accounting intern.
DIRECTORSHIP(S) HELD IN OTHER ENTITIES: None
EDUCATION: B.A. and M.A. in rural development from the University of Alaska Fairbanks, along with certificates in Tribal Business Law and lndianpreneurship.
AFFILIATIONS: Xaadaas Oagwii Dancers, Polynesian Voyaging Society, and Heinyaa Kwaan Dancers