Jacqueline "Jackie" Pata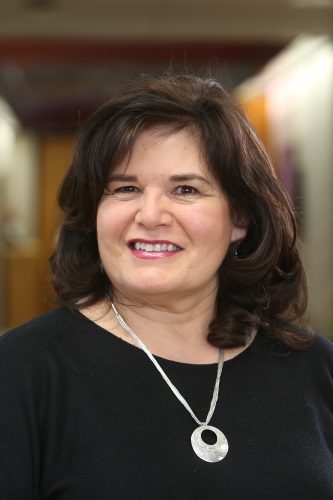 Jackie's Proxy Statement
I am proud to be a Sealaska Shareholder, not just because we have turned around our profitability with two consecutive years of record-breaking profits but because of the way we did it-through a strategic, values-centered strategy. It required the building of a strong corporate culture in which we invest in industries that possess opportunities for sustained growth and are deliberately aligned with our Native values. As a board, we have set high goals to drive all of our businesses to achieve the level of success we have experienced with the carbon offset project. I believe we must remain true to our values-centered strategy, taking a hard look at not just the businesses we operate, but how we operate them. This includes shareholder employment, partnerships, and industries that provide economic benefits to our communities. We have listened to you through our surveys and community meetings. Our expanded investments in education scholarships, burial benefits, and culture programs come from your voice. I remain deeply committed to you, the shareholders. It would be an honor to continue to use my political, policy, and business experience for the benefit of our company-Sealaska. I ask for your vote to reappoint me to the Sealaska board.
---
AGE: 63
CITY/STATE: Juneau, Alaska
OCCUPATION: President/CEO, Tlingit Haida Regional Housing Authority in Juneau, Alaska
CURRENT AND PREVIOUSLY HELD POSITIONS WITHIN SEALASKA CORPORATION AND/OR SEALASKA SUBSIDIARIES: Member of the Sealaska Board of Directors since 1999 and served as board vice chair from June 2014 until June 2016. She serves on the Sealaska Compensation Committee and Finance Committee, and serves as chair of the Governance­Nominations Committee; serves as chair of the Sealaska Government Services, LLC Board of Managers; and is a manager of the Haa Aaní, LLC Board of Managers.
DIRECTORSHIP(S) HELD IN OTHER ENTITIES: Board member for the Caroline and Ora Smith Foundation which focuses on STEM for Native girls; member of the Native American Advisory Council for US Lacrosse; and on the board of the George Gustav Heye Center of the National Museum of the American Indian.
EDUCATION: Attended Utah State University and Snow College in Utah in social work and computer science, and the University of Alaska Southeast in business and Tlingit language, and Rockwood Leadership Institute.
AFFILIATIONS: 2nd Vice President for the Central Council of the Tlingit & Haida Indian Tribes of Alaska and Vice President for the Leadership Conference on Civil Rights and Human Rights. Jackie is Tlingit/ Raven, L'ukaax.ádi, Kaagwaantaan yádi (child of). Her Tlingit name is Ku seen.