Michael T'eix Sháach Tsín Roberts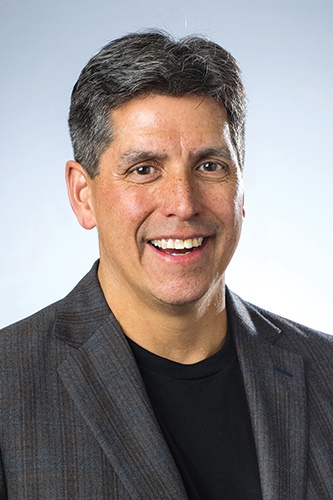 My life has been in support of the genius of American Indian and Alaska Native people — especially those in ultra-rural communities. For the past 15 years I have led First Nations Development Institute, whose $10M annual budget and $3–4M in grantmaking makes us one of the largest investors in these Indian communities.
My dedication and hard work were influenced by my father Peter Roberts (Raven) who spent 38 years working at Ketchikan Pulp, and my grandfather (Eagle) a commercial fisherman from Klawock.
I have benefited from the Tlingit community's investment in me — as an intern at Ketchikan Indian Corporation, from Sealaska and Klawock-Heenya scholarships and summer jobs at Saxman Seaport, Ocean Beauty and Seattle Seafoods.
I am an accomplished business professional; spent five years working for small ($50M) and large ($500M) venture capital companies; completed a one-year term on the Tlingit and Haida Tribal Business Corporation; served as a committee member for the Three Affiliated Tribes' $200M investment committee; and I am the vicechair and incoming chair of the investment committee for the $267M Native American Agriculture Fund.
I believe I am highly qualified and would be humbled to receive your vote for the Sealaska Board of Directors.
Read Michael's full candidate profile here!
---
AGE: 57
CITY/STATE: Longmont, Colorado
OCCUPATION: President & CEO, First Nations Development Institute
CURRENT AND PREVIOUSLY HELD POSITIONS WITHIN SEALASKA CORPORATION AND/OR SEALASKA SUBSIDIARIES: None
DIRECTORSHIP(S) HELD IN OTHER ENTITIES: Sustainable Agriculture & Food Systems Funders (SAFSF) Steering Committee, Finance Committee and Co-Chair the Diversity Committee; The Native American Agriculture Fund Board of Trustees, Vice Chair of the Investment Committee; Three Affiliated Tribes — the Mandan, Hidatsa, and Arikara Nation, Investment Committee Member; National Center for Responsive Philanthropy Board Member; First Nations Development Institute Board Member; and First Nations Oweesta Corporation Board Chair.
EDUCATION: Master of Business Administration, University of Washington; Bachelor of Environmental Design, University of Colorado; Albertson College of Idaho, physics and mathematics.
AFFILIATIONS: Former Board Member of the Tlingit & Haida Tribal Business Corporation. Mike is a child of the Raven moiety, Gooch/Ch'aak' naa (Wolf/Eagle), Kóon Hít (Flicker House), Kooyu Kwáan (Kuiu IslandPeople). His Tlingit name is T'eix Sháach Tsín.