Morgan X'agatkeen Howard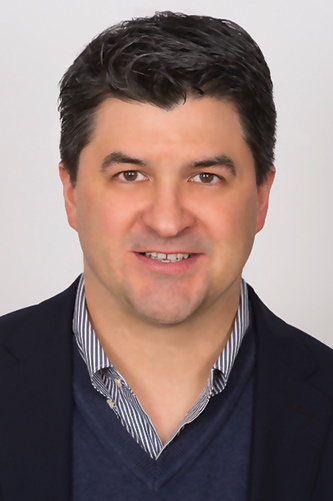 I am grateful for the opportunity to serve on the Sealaska Board, where I feel we have the ability to fulfill our grandparents' dream of a better life. Sealaska is currently experiencing record profits and providing the most shareholder benefits in its history. We successfully invested in businesses that align with our values, specifically around the health of our oceans. These business decisions have allowed us to recently double the size of shareholder scholarships and fund part-time students; start a new death burial benefit; and set aside $10 million to continue the work of rejuvenating our Native languages.
However, this is not enough. Many of our villages, urban communities and individual shareholders are still struggling because of homelessness, opioid addiction, lack of employment opportunities, changing economies and depression… stark realities I experience within my own family. We must work together to find solutions. Sealaska partners with Sealaska Heritage Institute, Spruce Root and Southeast Sustainable Partnership because these organizations are making a difference and helping fulfill Sealaska's mission.
My promise to you remains the same. I will always work to protect our Native land, preserve our heritage, provide scholarships, increase shareholder opportunities, fight for subsistence rights and improve communication to shareholders.
Read Morgan's full candidate profile here!
---
AGE: 51
CITY/STATE: Kirkland, Washington
OCCUPATION: Owner of Morgan Howard Productions
CURRENT AND PREVIOUSLY HELD POSITIONS WITHIN SEALASKA CORPORATION AND/OR SEALASKA SUBSIDIARIES: Member of the Sealaska Board of Directors since 2017 and serves as chair of the Communications Sub-committee and chair of the Sealaska Finance Committee. He is also a member of the Shareholder Relations Committee.
DIRECTORSHIP(S) HELD IN OTHER ENTITIES: Served on the Tlingit Haida Tribal Business Corporation Board of Directors (8 years from 2009–2017) and formerly on the Yak-tat Kwaan Inc. Board of Directors (10 years from 2006–2016).
EDUCATION: Bachelor of Science in communications from Northern Arizona University and a Bachelor of Arts in film production from Columbia College–Hollywood.
AFFILIATIONS: Member of the Seattle Chapter of Central Council of the Tlingit & Haida of Indian Tribes of Alaska (Tlingit & Haida), Delegate; Alaska Native Village CEO Association, Founding Member; Alaska Innovation and Entrepreneurship Group, Founding Member; and Fledge.Co start-up mentor. Morgan is Tlingit/Eagle, Teikweidí (Brown Bear clan), K'ineix Kwáa yádi (child of). His Tlingit name is X'agatkeen.