Independent Candidates
Due to special circumstances this year, we cannot gather together in person, so we are grateful to the candidates for submitting videos.
Richard Beasley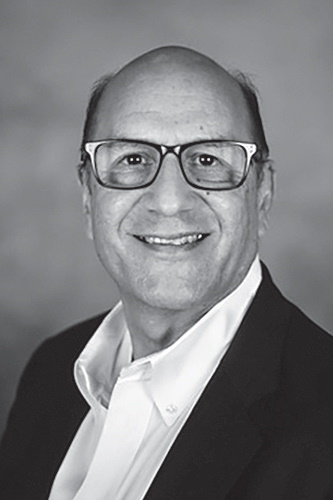 I am a qualified independent candidate asking for your votes to represent you for the next three years. Sealaska Corporation original enrollees have not had a meaningful land claims settlement. Originals do not have many years left. I believe in recognizing & increasing the Elders payments to three times the earning share.

Along with many shareholders, I stand in support of Term Limits for Sealaska directors. Vote Yes. For too long, Sealaska Directors have been appointing their own board members. Limiting many qualified shareholders an opportunity for free and open elections. The time for term limits is needed.

I would make a great Director and strengthen board diversity. My past board experience is solid in character and integrity and I think on my own. My communication abilities have given me a strong unity among shareholders. I have an ability to understand Sealaska financials. Profitability is King. Dividends are a #1 priority. Like many, as a Shareholder, I want a strong and financially successful Sealaska Corporation.

Finally, I will speak up for you for employment, land use and always support election reform. The best opportunity for new shareholders is to support independent nominees who support your desires.

My Best to All.

AGE: 62
CITY/STATE: Juneau, Alaska
OCCUPATION: Small Business Owner
CURRENT AND PREVIOUSLY HELD POSITIONS WITHIN SEALASKA CORPORATION AND/OR SEALASKA SUBSIDIARIES: None
DIRECTORSHIP(S) HELD IN OTHER ENTITIES: Goldbelt, Inc. Board of Directors, serving as Treasurer
EDUCATION: University of Washington, Bachelor of Fine Arts, Metal Design
AFFILIATIONS: None listed
REQUIRED DISCLOSURE: In 2019, he was found in violation of the ANCSA Corporations Proxy Solicitations Act for failing to file required disclosures relating to proxy solicitation. Richard's brother, Michael Beasley, currently serves on the Sealaska Board of Directors.
---
Sidney Edenshaw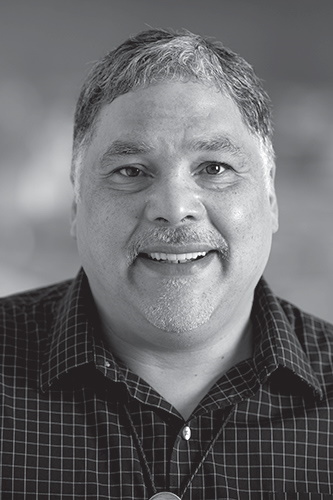 Sealaska's largest business platform is in seafood; I am the only lifelong fisherman and seine boat owner on the Board. It is vitally important that Sealaska maintain positive relations with Southeast Alaska Tribes. I am the only director who serves as a Tribal President.

I am proud to have helped lead Sealaska through some challenging years to a time of record profits.

I am a strong advocate of shareholder hire and development. I humbly ask for your direct vote.

Sidney Edenshaw

AGE: 56
CITY/STATE: Hydaburg, Alaska
OCCUPATION: Commercial Fisherman; Walking Boss Dispatcher for Southeast Stevedoring
CURRENT AND PREVIOUSLY HELD POSITIONS WITHIN SEALASKA CORPORATION AND/OR SEALASKA SUBSIDIARIES: Sealaska Director serving on the Shareholder Relations Committee and the Haa Aaní, LLC Board of Managers; former member of the Compensation Committee.
DIRECTORSHIP(S) HELD IN OTHER ENTITIES: None listed
EDUCATION: High School Diploma
AFFILIATIONS: SEARHC Board; Tlingit & Haida Delegate; Haida Community Association Tribal President.
REQUIRED DISCLOSURE: In September 2018, he filed for voluntary bankruptcy, which was resolved by December 2018.
---
Myrna Gardner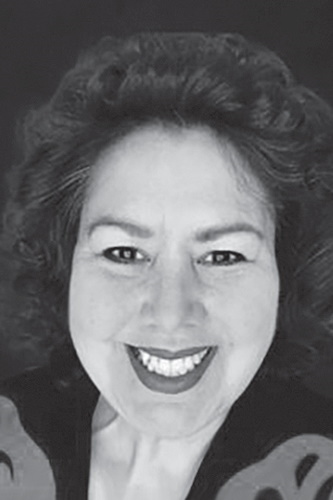 I am asking for your vote to serve you. I have run in the past on the position of adding value to the board with my diverse knowledge and experience. I believe Sealaska has exponential opportunities and capacity to Increase Shareholder value and maximizing our assets (land, resources and capital).

For the last two years, I have been building my business, 4 Key Solutions where we provide professional advisors to help entrepreneurs and corporate businesses grow their business. I've served as CEOs, Managers and Entrepreneur.

I also design apparel, accessories and jewelry using furs from Alaska under the name: Soft Gold Furs. My work has and currently retails in Alaska, Washington and Washington DC as well as online. I know what it's like to build something from nothing. I know what type of support we should be giving each other. I would appreciate the opportunity to serve our corporation and my fellow shareholders.

I am Tlingit and Haida Indian. My Tlingit name is Xíeishxí, I am Yéil naax xat sitee, Duk'tool, Wéix' naax xat sitee, Taakwaaneidi Hi't (Raven/Skulpin house), Heinyaa Kwaan (Klawock) people and is Chankweidi Yadi (a child of the Haida people on my father's side).

AGE: 56
CITY/STATE: Juneau, Alaska
OCCUPATION: Partner, 4 Key Solutions, LLC 03/2018–current; Partner, 4 Key Staffing, LLC 03/2020–current
CURRENT AND PREVIOUSLY HELD POSITIONS WITHIN SEALASKA CORPORATION AND/OR SEALASKA SUBSIDIARIES: None
DIRECTORSHIP(S) HELD IN OTHER ENTITIES: None
EDUCATION: George Washington University School of Business, Washington DC; Occupational Endorsement 07/2005; Major: Government Contracting, Masters Certification in Government Contracting. Professional designation of "Certified Contract Manager" GWCCM, University of Alaska, Anchorage, Fairbanks and Southeast, University of New Orleans, University of Tampa, Bellevue University
AFFILIATIONS: Women of the Moose, Chapter 439; Alaska Native Sisterhood; Elks Emblem Juneau, Fraternal Order of the Eagles, #483 & 4200, National Congress of American Indians

---
Monico Ortiz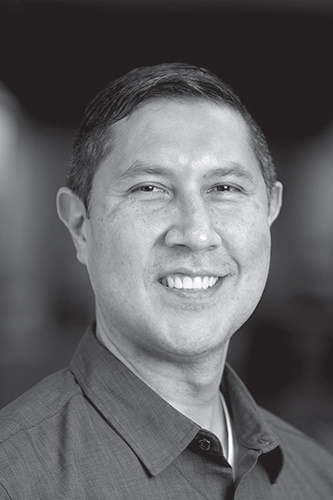 My name is Monico Ortiz. I was born in Seattle. My beloved grandfather, Thomas J. Hansen, was Tlingit from the Eagle clan. He was an orphan born in Ketchikan and raised in Sitka.

I have been working for many years as an electrical engineer/project lead for a variety of companies, including big corporations and start-ups, in both government and commercial sectors.

Serving as Chairman for Sealaska SPC Outside Alaska, I have talked to many shareholders about issues that matter most to them, including their desire to network with other shareholders and to connect to their homeland, especially for those outside Alaska.

There is mistrust within our native community. This is a result of the trauma of our people being colonized and affects how we see each other and our corporation.

Sealaska is making positive changes. I believe I can be an integral part of the healing and restoration process by being a bridge between my fellow shareholders and Sealaska. I will continue to actively and compassionately hear from shareholders and diligently work with the Board, as I already have as SPC Chairman.

I am running for the Sealaska Board of Directors because I am passionate about helping my fellow shareholders.

AGE: 48
CITY/STATE: Bellevue, Washington
OCCUPATION: Electrical Engineer, Blue Origin
CURRENT AND PREVIOUSLY HELD POSITIONS WITHIN SEALASKA CORPORATION AND/OR SEALASKA SUBSIDIARIES: Shareholder Participation Committee Chairman for Outside Alaska
DIRECTORSHIP(S) HELD IN OTHER ENTITIES: None listed
EDUCATION: University of Washington, Bachelor of Science in Electrical Engineering; University of California at Berkeley, Master of Science in Electrical Engineering
AFFILIATIONS: Member of the Seattle Chapter of Central Council of the Tlingit & Haida of Indian Tribes of Alaska (Tlingit & Haida), Member of Institute of Electrical & Electronics Engineers; Former President of Eta Kappa Nu (Electrical Engineering Society), Sealaska Scholarship Recipient

---
Vicki Soboleff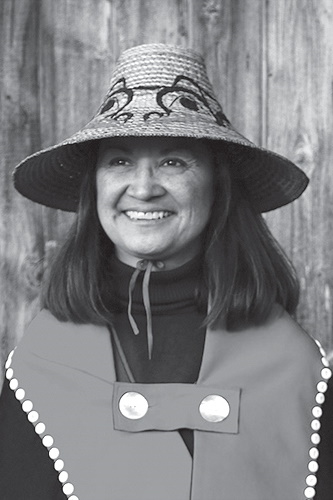 Grandmother–Vesta Johnson
Mother–Josephine Scott
Uncles–Lloyd and Wilbert Scott
Origin–Hydaburg, Alaska
Experience–Accounting and Finance
Education–Bachelor of Business Administration Degree; Accounting Emphasis

Board Experience:
Catholic Community Services and Audit committee Haida Corporation
Haida Energy

Volunteer Work:
All Nations' Children–Juneau and Washington
Drum making/Cedar hat weaving–youth and adults

I have worked as Controller, Accounting Manager, Accountant, and Community leader. My strong skill set will serve well on your board: financial statement preparation/analysis, corporate management, for-profit/non-profit companies, board experience, traditional and cultural experience with Southeast Alaska Native people and youth.

My vision for Sealaska is continued ownership of our homelands, perpetuation of the Southeast Alaska Native culture, and improvement of the lives of our shareholders. These goals will be accomplished through consistent growth of the Corporation's net income and revenue base. A leader in the region, Sealaska can provide shareholders consistent dividends, continued contributions to cultural and educational programs, continued contributions to scholarship and intern program, more direct outreach programs for shareholders, and a successful workplace through increased shareholder hire and an executive mentorship program at the Corporation and subsidiaries.

Please vote directed for Vicki Soboleff.

AGE: 57
CITY/STATE: Blaine, Washington
OCCUPATION: Accounting Manager, Tulalip Tribes of Washington
CURRENT AND PREVIOUSLY HELD POSITIONS WITHIN SEALASKA CORPORATION AND/OR SEALASKA SUBSIDIARIES: Former Corporate Controller, Sealaska Headquarters; Managing Accountant; Senior Corporate Accountant; and Intern
DIRECTORSHIP(S) HELD IN OTHER ENTITIES: Director of Haida Corporation
EDUCATION: Bachelor Degree Business Administration with Accounting Emphasis, University of Alaska - Southeast
AFFILIATIONS: Central Council of Tlingit and Haida Indian Tribes; Alaska Native Sisterhood–Camp 36; Member Yaaw Tei Yi dancers; Group Leader Xaataay Waadluwaan Gaagaay dancers; Group Leader Emeritus, Lda Kat Naax Sati' Yatx'i dancers; Haida Yak'Laanas (Raven/Double Fin Killerwhale) of the Brown Bear House; Tlingit (adopted) Kiks.ádi (Raven/ Frog) of the Tináa Hít (Copper Shield House) and the Gagaan Hít (Sun House); and Haida names are Hiilunjaat and Tl'aakahlwaas.
REQUIRED DISCLOSURE: In 2014, she pled no contest to a charge of driving under the influence.
---
Kimberley Strong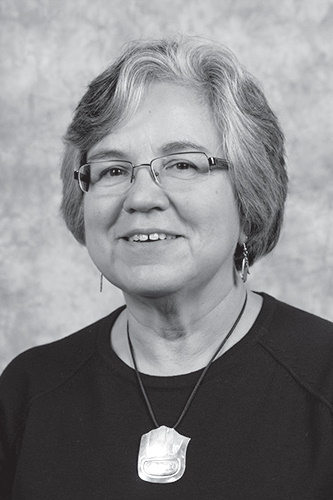 I am Kimberley Strong, Kaagwaantaan, Gooch Hit, from Klukwan and wish to serve on the Sealaska Board. I humbly ask for your vote. My skill set comes from my serving on local, regional and statewide governing boards including my village ANCSA corp.–Klukwan Inc., Chatham School District and IPEC. My leadership style is inclusive and respective to all. I am interested in your opinion and vision for our future. I envision, sustainable economic growth that creates employment and distribution opportunities for our Shareholders. As a board member, I will use my skills learned and apply this simple question to guide my decisions: "How does this action, help the people I am serving?"

I received a Bachelor of Arts Degree in Rural Development with emphasis in Business and Economic. Development from the University of Alaska–Fairbanks. I currently serve as: Chilkat Indian Village of Klukwan–Tribal President; Southeast Alaska Regional Health Consortium (SEARHC)–Chairman; Alaska Native Tribal Health Consortium (ANTHC)–Board Member; and Jilkaat Kwaan Heritage Center–Board Member.

Winning a Sealaska board seat means, I will do my best to honor the knowledge gained from our ancestors in service to our Tribal communities, shareholders and most importantly our future generations. VOTE STRONG!

AGE: 62
CITY/STATE: Haines, Alaska
OCCUPATION: Chilkat Indian Village Council President
CURRENT AND PREVIOUSLY HELD POSITIONS WITHIN SEALASKA CORPORATION AND/OR SEALASKA SUBSIDIARIES: None
DIRECTORSHIP(S) HELD IN OTHER ENTITIES: Jilkaat Kwaan Heritage Center Board member; Southeast Alaska Regional Health Consortium, Board Chair; Alaska Native Tribal Health, Board member; Alaska Pacific University Board member; Former Chilkat Valley Community Foundation Founding Member; Former Healing Hands Foundation Board member; Former Board member Alaska Native Health Board; Former Board member Inside Passage Electrical Cooperative; Former Board member Chatham Regional School Board; Former Board member Klukwan, Inc. & Subsidiaries; Former Board member Alaska Federation of Natives; Former Board member Southeast Alaska State Fair.
EDUCATION: University of Alaska–Fairbanks, Bachelor of Arts Rural Development
AFFILIATIONS: Alaska Native Sisterhood Grand Camp–Executive Committee; Klukwan ANS Camp #8–Treasurer

---
Karen Taug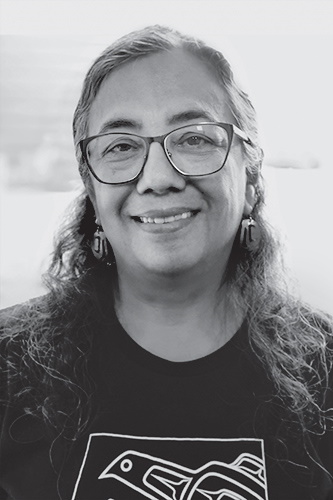 I have been an Independent candidate for election to the Sealaska Board for a number of years and have been very close to winning a seat through Directed votes. Gunalchéesh to those who have welcomed me into your homes over the years. Unfortunately, the Board recommended candidates have the advantage of Discretionary voting, which makes it extremely difficult for an Independent to win a board seat. So, please, vote Directed.

I earned a bachelor's degree in Business while raising five kids and working full-time, so I know how to work hard. I have extensive business and financial experience, which I believe would be an asset to the Board and shareholders. If elected, I will be a voice for you. I will listen to your concerns and ideas and I will advocate on your behalf in the boardroom. Has the corporation increased profits over the last couple of years? Yes. Do I think we can do better? Yes, and I would like to help us do better.

I humbly ask that you vote DIRECTED for KAREN TAUG and please ask your family and friends to do the same. I would be honored to represent you, my fellow shareholders, in the boardroom.

AGE: 65
CITY/STATE: Haines, Alaska
OCCUPATION: Retired (Finance)
CURRENT AND PREVIOUSLY HELD POSITIONS WITHIN SEALASKA CORPORATION AND/OR SEALASKA SUBSIDIARIES: Former Senior Accountant
DIRECTORSHIP(S) HELD IN OTHER ENTITIES: Goldbelt Heritage Foundation Vice President
EDUCATION: Bachelor of Business Administration-Accounting, University of Alaska-Southeast
AFFILIATIONS: Alaska Native Sisterhood–Camp 70; Goldbelt, Inc.–Shareholder (prior Board member & Chairwoman of the Board); Central Council Tlingit & Haida Indians of Alaska–Delegate Haines; Tlingit & Haida Regional Housing Authority–Commissioner; Chilkoot Indian Association–Member; Champagne and Aishihik First Nations–Member (Yukon, Canada)