Independent Candidates
Michael (Mick) Beasley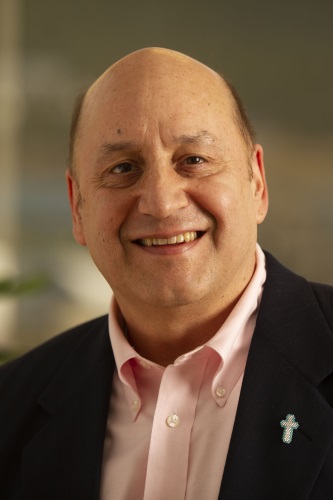 My Fellow Shareholders,

Your faith in electing me as Your director is deeply appreciated.

Beginning in 2016, I became Your Voice on the Board.

Shareholders experiencing death in the family, asked to have burial benefits.

I was a strong advocate for Burial benefits and the Board supported and approved a plan to include All of Us. $1000 is now available to help with burial costs. You can use the Deishú Memorial Fund.

The payment part of the Elders Trust Fund was not working as efficiently as it should. Automatic deposit is now streamlined for the 65 year olds, $2000 payment.

Board Politics Recap. The Board voted me from the Board slate because of the bylaw election rule that endorsed nominees will use discretionary votes and I made it clear that I will not use discretionary votes. I must run as an Independent Nominee for re-election.

8 of Our 13 Sealaska directors (61%) were originally appointed by the Board to fill vacancies, rather than originally elected by shareholders. The four 2019 Sealaska Endorsed slate candidates were board appointees.

I believe a counterbalance of independent directors are needed in the boardroom.

Directors are going to put in place a revenue strategy for post logging. Your votes will allow me to continue to contribute and represent you in the boardroom.

Thank You.
AGE: 61
CITY/STATE: Juneau, Alaska
OCCUPATION: Self-employed - Michael Lee Beasley - Journeyman Carver
CURRENT AND PREVIOUSLY HELD POSITIONS WITHIN SEALASKA CORPORATION AND/OR SEALASKA SUBSIDIARIES: Sealaska Director
DIRECTORSHIP(S) HELD IN OTHER ENTITIES: None
EDUCATION: University of Washington BFA Metal Design
AFFILIATIONS: Delegate and Councilman on the Juneau Tlingit Haida Community Council. Mick is L'uknax.adi (Raven Coho Clan)

---
Vicki Soboleff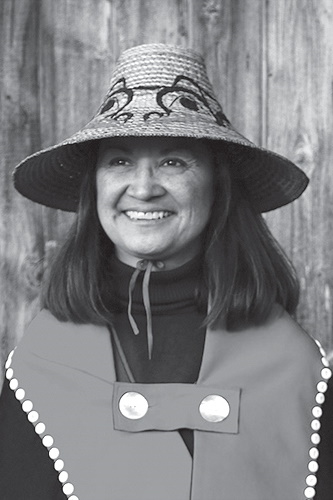 I own 75 shares. My grandmother was Vesta Johnson of Hydaburg, and my grandfather was Wallace R. Johnson of Klawock.

My experience is in accounting and finance. I hold a Bachelor of Business Administration degree with accounting emphasis. I have worked as Controller, an Accountant, and Community leader. I have a strong and unique set of skills. I am very familiar with financial statements, corporate management, for-profit and non-profit companies, and I have board experience. I have strong traditional and cultural experience with Southeast Alaska Native people and youth.

I began my business career at Sealaska as an intern. I worked up through the Accounting department from Senior Accountant in 2003 to Corporate Controller in 2010. I have previous experience on the Catholic Community Services board, and Audit committee member. I was elected director of the Haida Corporation in March 2016 and was reelected in October 2018.

I achieved my goal of helping Alaska Native youth through the Ldakat Naax Sati Yatx'i dance group. To further my outreach in promoting the sustainability of Alaska's Native people, I have continued my work teaching Native culture to youth in Washington through the medium of language, art and song and dance.
AGE: 56
CITY/STATE: Blaine, Washington
OCCUPATION: Accountant, Semiahmoo Golf & Country Club
CURRENT AND PREVIOUSLY HELD POSITIONS WITHIN SEALASKA CORPORATION AND/OR SEALASKA SUBSIDIARIES: Former Sealaska Corporate Controller, Headquarters Controller, Managing Accountant, and Sr. Corporate Accountant and Intern.
DIRECTORSHIP(S) HELD IN OTHER ENTITIES: Director of Haida Corporation and President of Haida Energy
EDUCATION: Bachelor's Degree - Business Administration with Accounting Emphasis
AFFILIATIONS: Central Council of Tlingit & Haida Tribes of Alaska & Alaska Native Sisterhood

---
Karen Taug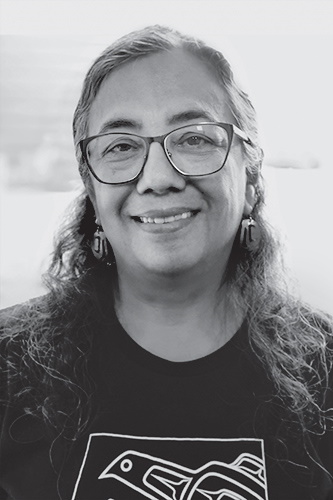 "Patience, persistence, and perspiration make an unbeatable combination for success." This quote from Napoleon Hill describes my experience as I have worked to earn a seat on the Sealaska Board. My name is Karen Taug, Gunashaá. I am Raven/ Coho, the daughter of Mary Lekanof and the late Donald Keen and the granddaughter of the late Judson and Lena Brown.

Patience. I'm the oldest of 8 children, the mother of 6 adult children and the grandmother of many. I have been a manager for 20+ years and have worked in accounting/ finance for most of my career. With this experience, I have learned patience.

Persistence. As most of you know, I have been working hard to be elected to the Board as an independent candidate. Every time I put my hat in the ring, I earn more votes. Every year I meet with more shareholders. I have not given up. I am persistent.

Perspiration. When elected, I'm ready to serve and prepared for hard work. I have experience working for successful operating companies and would bring a new perspective to the Board. I'm ready to roll up my sleeves and I'm not afraid of a little sweat.

Please Vote "Directed" for Karen Taug.

Gunalchéesh!
AGE: 64
CITY/STATE: Juneau, Alaska
OCCUPATION: Controller, Bartlett Regional Hospital. Retiring summer 2019, which will provide more time to focus on Sealaska.
CURRENT AND PREVIOUSLY HELD POSITIONS WITHIN SEALASKA CORPORATION AND/OR SEALASKA SUBSIDIARIES: Former Sr. Accountant of Sealaska Corporation
DIRECTORSHIP(S) HELD IN OTHER ENTITIES: President of Board of Goldbelt Heritage Foundation
EDUCATION: Bachelor of Business Administration, Accounting from the University of Alaska Southeast
AFFILIATIONS: University of Alaska-Southeast Advisory Board & Alaska Native Sisterhood-Camp #70