Letter From The Board Chair
Dear Shareholders: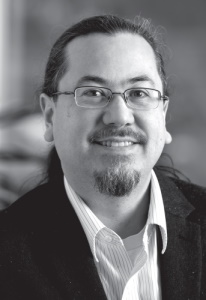 The COVID-19 pandemic has taken the world by storm. As Native people, we have weathered plenty of storms. At Sealaska, we are fortunate to be invested in essential businesses that have continued to operate through the global slow down. We are also fortunate to be able to continue nearly all of our regular business, while maintaining a social distance. That includes holding the annual shareholder meeting virtually and conducting all of the necessary business that goes along with it.
Please vote your proxy. The right to vote is the right to express your voice at Sealaska. The choice to exercise that right is powerful. The Sealaska Board of Directors and management team are asking you to demonstrate that power by casting your vote in 2020 after reviewing this proxy statement and related material.
In 2019, approximately 61.9 percent of outstanding shares were voted and of that, about 28.1 percent used MySealaska (online voting). Sealaska would like to see an increase in shareholders voting electronically through MySealaska and the Board is hoping for an annual increase in voter turnout with a goal this year of 65 percent voter turnout. As further incentive, the Board has increased the shareholder voting incentive from $25 to $50. We need your help to ensure our family members vote.
Vote Online.
You can vote online through
MySealaska
. Online voting is safe, secure and much more cost effective for Sealaska. You must vote online by 5 p.m. Alaska Daylight Time on June 26, 2020.
Vote by Paper Proxy.
You can vote by signing and submitting the blue paper proxy in the mail or by fax. You can also deliver it in person at Sealaska headquarters or with the Inspectors of Election, although during these unique times, we discourage the in-person delivery option. The Inspectors of Election must receive your paper proxy by 5 p.m. ADT, on Friday, June 26, 2020.
No Voting in Person at the Annual Meeting.
Generally, shareholders can also vote in person at the annual meeting, but this year we are currently planning a virtual annual meeting, so the online and paper proxy options are the only viable options to vote. For that reason, we have extended the usual online and paper proxy deadlines by one day, to June 26, 2020, at 5 p.m. ADT.
Vote Early.
You must vote on or before June 5, 2020 in order to be eligible for Early Bird Prizes.
Sealaska is stronger when we all stand to be counted. Thank you, in advance, for participating in the 2020 Annual Meeting.
Sincerely,
Joe Nelson
Board Chair
SEALASKA CORPORATION
Dated: May 1, 2020